OK, so I actually started this on New Years Eve but I finished it up today.
When I bought the Indie Target Les Paul I thought it may be amusing to make it closer to the Gibson Zakk Wylde signature models as I had a lot of the parts needed, most notably an EMG Zakk Wylde Pro set I bought for something else long before this guitar fell into my hands.
I started out with this...
I was aiming for this...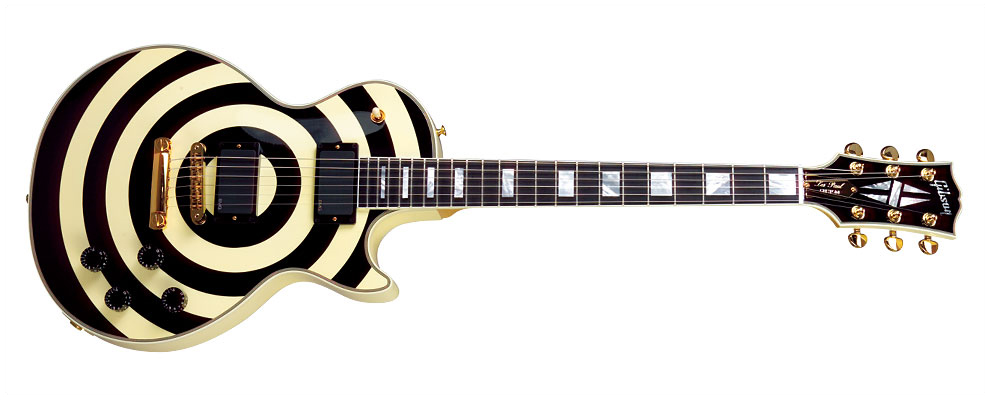 ...and ended up with this...
...which I reckon is as good as an approximation as I'll get with some simple hardware changes.
The EMGs are interesting to play with and do the ridiculous gain/sustain thing that the Seymour Duncan Blackouts I've got in my Jackson do. Although they're perhaps slightly less OTT. I'll need to do a back to back comparison at some point and also throw in the Indie active pre-amp I have in the Extreme Plus.